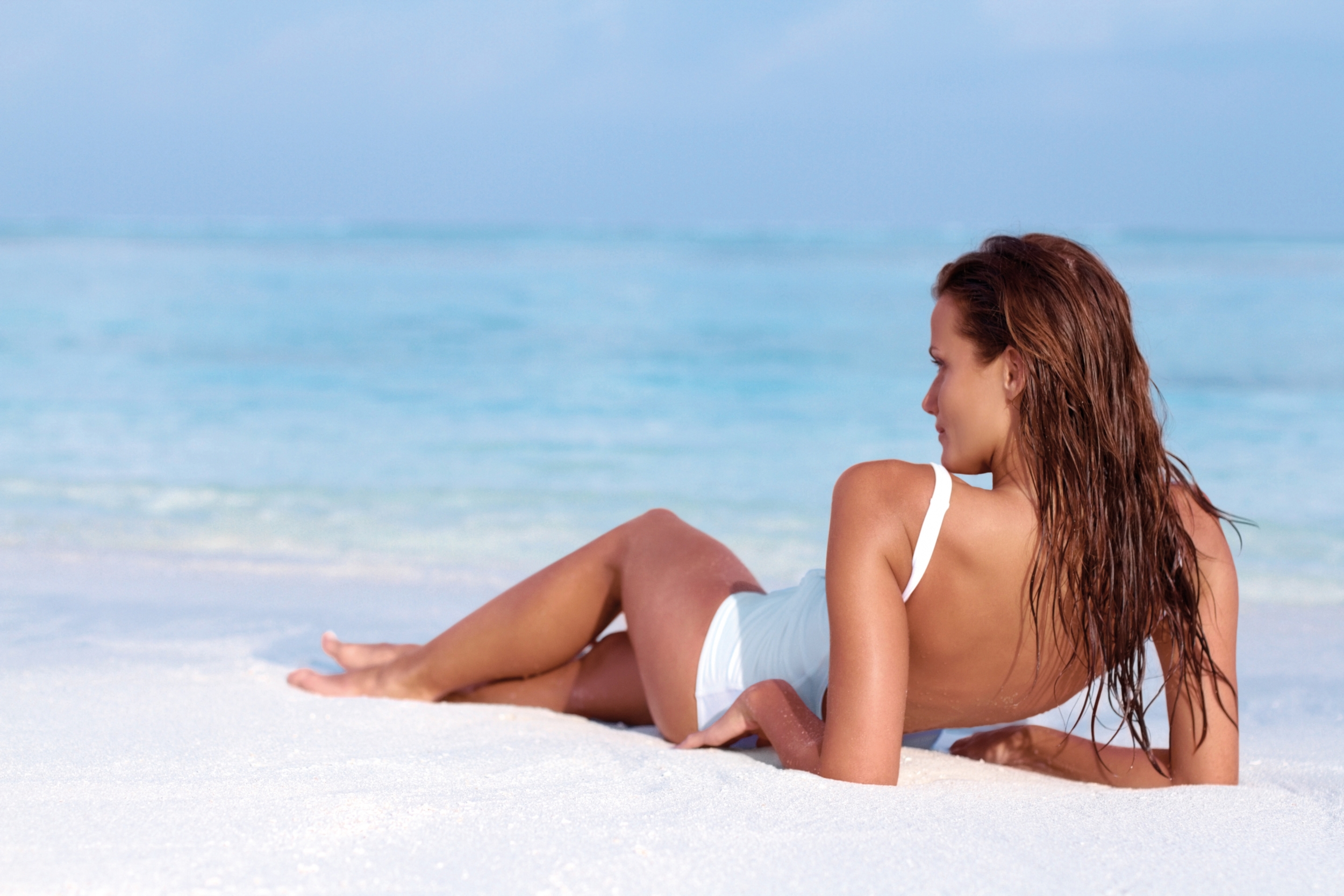 Born in Bondi – the land of beach-bronzed bodies, sun and surf – the Sunescape concept is all about product performance that's beautifully packaged. Our spray tan solutions look and feel fantastic, and are designed to nourish the skin while offering a fabulous, natural golden glow.

If you want stunning, sun-kissed looking skin, without exposure to harmful UV-ray nasties, our collection of professional spray tan solution products will wow you time and time again.

Whether you're spending a Weekend in Bondi, a Week in Fiji, or a Month in Maui, here's what you need to look your best…

Pre Tan


Exfoliate prior to tanning to remove any dead skin cells and/or previous tan. We recommend using the Sunescape Tan Removal Mitt
Do not wax or shave at least 24 hours prior to tanning


Day of Tan


Do not moisturize or wear deodorant or perfume prior to tanning. Tans work best on dry, unperfumed skin
Wear loose comfortable clothing (preferably black) to avoid rubbing the tan off and staining of clothes on the day of your tan. Wear slip on shoes if possible
Do not shower, exercise vigorously, sweat or get wet for at least 2 hours after being tanned (you can leave the tan longer if you like)


Post Tan

Avoid waxing after your tan. This will remove the tan
Avoid the use of soaps and body washes that contain the ingredient Sodium Laurel Sulfate. We recommend the use of Sunescape's Hydrating Shower Gel
Avoid long hot showers/baths and prolonged swimming to lengthen your tan
To maintain your tan, keep your skin hydrated by alternating between Sunescape's Gradual Tan Extender and Hydrating Body Butter

Why choose Sunescape?

The Sunescape Professional Spray Tan Solution has been cleverly developed in three gorgeous tan tones, reminiscent of the just-back-from-holiday appearance you would love to achieve.

We stock Weekend in Bondi, Week in Fiji, and Month in Maui to offer a full range to suit all skin tones. Our professional-grade products offer fantastic benefits, including a two-hour rapid tan time and long-lasting result.